Chinese modern style, sleeveless mini Qipao
---
Please measure yourself and compare with our size chart under each item to find the right size for you.

●  Please measure 2-3 times to be sure and record in centimeters.

●  We strongly recommend that you have your measurements taken by a professional tailor.

●  For custom orders, please wear the bra and shoes you plan to wear to ensure accurate measurements.

● Please measure where needed according to custom order guide or tailoring service guide.

 

 Please let us know your basic information:

Your height (cm), height of your shoes (cm), your weight (kg), your typical bra size.

 

How to Measure:

1. Bust

Wrap the measuring tape around the fullest part of your bust and center the tape on your back so it's leveled all the way around. Wear a bra while measuring if you plan on wearing one with the dress!

2. Waist

Measure around the natural waistline. ( Find the natural crease by bending to one side).


3. Hips

Feet together, measure around the fullest part.

 

 

4. Qipao length ( Shoulder to Hem )

Stand upright and measure from the midpoint of your shoulder straight down over the fullest part of bust measure to where you'd like the hem to end.

 

5. Shoulder width

If you lift up your arms, where your shoulder joint indents are where the measurement should start. You can also wear a fitted t-shirt and measure from one shoulder seam to the other.

 

 

6.Shoulder to Apex

Measure from the midpoint of your shoulder down to the middle of your bust.

 

7.Apex to Apex

Measure the distance between the two apex points with measuring tape parallel to the floor.

 

8. Shoulder to Waist

Measure from where the neck meets the shoulder, over the fullest part of the bust, to where the narrowest part of the waist sits.

 

9. Back ( Back Armpit to Armpit )

Measure the distance between your two armpits on your back.

 

10. Armhole

Measure from the top outside edge of the shoulder down around armpit (360 degrees). 

 

11. Bicep

Measure 360 degrees around the widest part of your biceps. Keep your arm relaxed.

12.Neck

Measure 360 degrees around the base of your neck where a choker necklace would sit, with a finger added inside the tape for comfort.

 
Please pay close attention to the chart below each Qipao as different designs and different fabrics come in different sizes. The standard size in China is different from other countries, it is smaller.

Please email us if you need assistance with sizing and we'll be more than happy to help! 

If you need more help in choosing your size, please read: Size Guide

If you need tailoring service, please order: Tailor service

If you need a custom Qipao, please check out our  Customize collection.
Here are Some tips for taking care of your beautiful Qipao dresses. 

For Regular Qipao dresses : 
If you don't have time to hand-wash your regular suede fabric, composite lace, velvet, satin, or artificial tea silk Qipao dresses,  then please place the regular Qipao into a thick mesh bag ( wash bag) before putting it in a washer. Please make sure the water is tap cold/cold then chose light wash. Finally, please air dry it.
  
For mulberry silk Qipao dresses : 
1)  Mulberry silk can't be washed with soap, washing powder, liquid detergent. Silk will fade when it encounters alkaline chemicals. Avoid soaking. Never use a hard brush or vigorously rub.  It is recommended to use shower gel and cold water to hand-wash, and rub gently. It is recommended to air dry. 


2) It is okay to dry-clean mulberry silk qipao too. 
  
For Cotton or Linen Qipao dresses / Tang suits:  
1)  If you don't have time to hand-wash your cotton and linen Qipao or Tang suits,  please place them into thick mesh bags ( wash bags ) before putting it in a washer. It is highly recommended to use tap cold/cold water to wash cotton and linen material items. Avoid prolonged soaking. Never use a hard brush or vigorously rub. Use bleach-free detergent to avoid fading.  It is recommended to air dry. 


2) It is okay to dry-clean cotton and linen qipao too. 
  
Finally, please make sure to divide the qipao into deep and light colors and wash it separately.

 
The feeling of a Qipao is dignified, elegant, rich, swaying and full of style. The image of Shanghai women wearing Qipao in the last century has been deeply imprinted in the memory of countless women who pursued elegance, nobility and fashion.
Email: Support@bethandbrianqipao.com

The best way to contact us!

24/7 Email Support, we'll get back to you as soon as we can!

In Store Live Chat 

8:00 AM-10:00 PM (Hawaii time zone)

Instagram: bethandbrianqipao

Facebook: bethandbrianqipao2020
Customer Reviews
02/03/2023
Maile M.

United States
Excellent
It fits great, the shipping was fast, and it is good quality
05/23/2023
Linda K.

United States
Beautiful dress
Dress is beautiful, exactly as pictured, excellent quality. We need to have it altered which was part of the plan anyhow. Will definitely purchase again. Only downside was the package it arrived in. It arrived in a very small plastic bag that I was very lucky I didn't cut the dress when I opened it.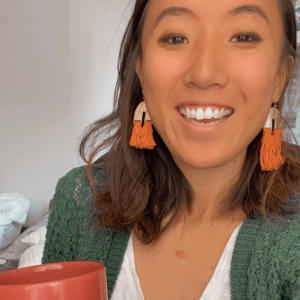 FS
06/22/2023
Feipu S.

United States
Really good company, unfortunately nothing fit
I bought 2 of these dresses for a wedding. The quality of these dresses are great and the fabric looked really nice. However, neither fit me. The customer service was really nice though, and helped me with the return process. For reference, I'm 5'2, 110lb, bust 32, waist 26, hip 37. I bought size M for this dress, but both dresses were really tight at my shoulder and hip (I can't really pull them over my hip), but too loose for my waist. Maybe that's why they customize these lol. If your measurements are closer to mine, probably get L or customize.