Floral embroidery, butterfly mesh fabric, long red Qipao
---
Qipao Details:Material:
Butterfly mesh fabric
Thickness:
Moderate thickness
Elasticity:
Nonelastic
Feel:
Drape, soft, comfortable, breathable
Size Chart: (scroll to the side for full chart)
The measurements in the size chart is based on clothes. Not your body measurements. So you will choose the size a little Larger (1"-1.5") than your body size. If any part of your body especially busts or hips at the upper end of the size range then please choose the next larger size range.

If your measurements happen to be between two sizes, please choose the next bigger one.

This Qipao we can customize; however, if it is custom ordered the Qipao is nonrefundable. Please write your demotions, shoulder width, and height  (or your ideal Qipao length) in the instruction in the checkout. 5 days lead-time. 
Size
Bust
Waist
Hips
Dress Length
XS(inches)
31.50
24.80
32.28
55.12
XS(cm)
80.00
63.00
82.00
140.00
S(inches)
32.68
25.98
33.86
55.12
S(cm)
83.00
66.00
86.00
140.00
M(inches)
33.86
27.56
35.43
55.12
M(cm)
86.00
70.00
90.00
140.00
L(inches)
35.43
28.74
37.01
55.12
L(cm)
90.00
73.00
94.00
140.00
XL(inches)
36.61
29.92
37.80
55.12
XL(cm)
93.00
76.00
96.00
140.00
XXL(inches)
37.80
31.50
38.58
55.12
XXL(cm)
96.00
80.00
98.00
140.00
Each product has its own measurements so we strongly recommend measuring before selecting a size and comparing this to an article of clothing you already own. 

How to Measure:

Take measurement around the fullest part.

Measure around the natural waistline. ( Find the natural crease by bending to one side).
3. HIPS

Feet together, measure around the fullest part.
Here are Some tips for taking care of your beautiful Qipao dresses. 

For Regular Qipao dresses : 
If you don't have time to hand-wash your regular suede fabric, composite lace, velvet, satin, or artificial tea silk Qipao dresses,  then please place the regular Qipao into a thick mesh bag ( wash bag) before putting it in a washer. Please make sure the water is tap cold/cold then chose light wash. Finally, please air dry it.
  
For mulberry silk Qipao dresses : 
1)  Mulberry silk can't be washed with soap, washing powder, liquid detergent. Silk will fade when it encounters alkaline chemicals. Avoid soaking. Never use a hard brush or vigorously rub.  It is recommended to use shower gel and cold water to hand-wash, and rub gently. It is recommended to air dry. 


2) It is okay to dry-clean mulberry silk qipao too. 
  
For Cotton or Linen Qipao dresses / Tang suits:  
1)  It is highly recommended to use tap cold/cold water to wash cotton and linen material items. Avoid prolonged soaking. Never use a hard brush or vigorously rub. Use bleach-free detergent to avoid fading.  It is recommended to air dry. 


2) It is okay to dry-clean cotton and linen qipao too. 
  
Finally, please make sure to divide the qipao into deep and light colors and wash it separately.

 
The feeling of a Qipao is dignified, elegant, rich, swaying and full of style. The image of Shanghai women wearing Qipao in the last century has been deeply imprinted in the memory of countless women who pursued elegance, nobility and fashion.
Customer Reviews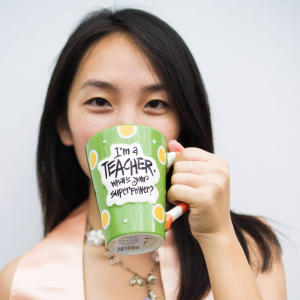 YO
12/08/2021
Yvonne O.

United States
Decent for a ready to wear qipao
I wasn't able to physically go to China to get a custom made qipao this year so I settled with buying from this site. The material quality is ok. The fabric is a bit stiff, and the embroidery mesh is visible and overlapping. I'm a very petite person (5'1, 100 lbs), so I combed through the website and this was the smallest measurement I could find in the color and length I wanted. I still had to get it significantly altered to fit me properly.