Plus size Qipao collection, plum blossom, brocade fabric long Qipao
---
Qipao Details:
Material: Brocade
Number of layers
: Single layer
Collar: Mandarin stand collar
Elasticity: None elastic
Occasions: Weddings, tea ceremonies, and special occasions
Size Chart: (scroll to the side for full chart)

The measurements in the size chart are based on clothes. Not your body measurements. So you will choose the size a little Larger (about 1") than your body size. If any part of your body especially busts or hips at the upper end of the size range then please choose the next larger size range.

If your measurements happen to be between two sizes, please choose the next bigger one.
Size
Bust
Waist
Hips
Dress Length
Shoulder
Width
Neck
Width
Sleeve
Width
S(inches)
31.89
26.77
35.04
49.21
14.17
15.35
10.24
S(cm)
81.00
68.00
89.00
125.00
36.00
39.00
26.00
M(inches)
33.46
28.35
36.22
49.61
14.57
15.35
11.02
M(cm)
85.00
72.00
92.00
126.00
37.00
39.00
28.00
L(inches)
36.22
30.71
37.80
50.79
14.96
15.35
16.54
L(cm)
92.00
78.00
96.00
129.00
38.00
39.00
42.00
XL(inches)
37.40
31.50
39.76
51.18
15.75
15.75
18.11
XL(cm)
95.00
80.00
101.00
130.00
40.00
40.00
46.00
XXL(inches)
38.19
33.86
40.94
52.36
16.14
16.14
18.11
XXL(cm)
97.00
86.00
104.00
133.00
41.00
41.00
46.00
3XL(inches)
40.94
35.04
44.09
52.36
16.14
16.14
18.50
3XL(cm)
104.00
89.00
112.00
133.00
41.00
41.00
47.00
4XL(inches)
44.09
38.19
45.67
52.76
16.54
16.54
18.90
4XL(cm)
112.00
97.00
116.00
134.00
42.00
42.00
48.00
5XL(inches)
45.67
39.37
48.03
53.54
17.32
16.93
19.29
5XL(cm)
116.00
100.00
122.00
136.00
44.00
43.00
49.00
6XL(inches)
47.24
40.94
49.61
54.33
18.11
16.93
19.69
6XL(cm)
120.00
104.00
126.00
138.00
46.00
43.00
50.00
Please measure yourself and compare with our size chart under each item to find the right size for you.

How to Measure:

Take measurement around the fullest part.

Measure around the natural waistline. ( Find the natural crease by bending to one side).
3. HIPS

Feet together, measure around the fullest part.

Measure from one shoulder bone to the other across the back of your neck.

If you have trouble figuring out where your shoulder tips are, find anything you own that fits you well and has both a collar and a sleeve and measure its shoulder length.
If you need more help in choosing your size, please read: Size Guide

If you need tailoring service, please order: Tailor service
Here are Some tips for taking care of your beautiful Qipao dresses. 

For Regular Qipao dresses : 
If you don't have time to hand-wash your regular suede fabric, composite lace, velvet, satin, or artificial tea silk Qipao dresses,  then please place the regular Qipao into a thick mesh bag ( wash bag) before putting it in a washer. Please make sure the water is tap cold/cold then chose light wash. Finally, please air dry it.
  
For mulberry silk Qipao dresses : 
1)  Mulberry silk can't be washed with soap, washing powder, liquid detergent. Silk will fade when it encounters alkaline chemicals. Avoid soaking. Never use a hard brush or vigorously rub.  It is recommended to use shower gel and cold water to hand-wash, and rub gently. It is recommended to air dry. 


2) It is okay to dry-clean mulberry silk qipao too. 
  
For Cotton or Linen Qipao dresses / Tang suits:  
1)  If you don't have time to hand-wash your cotton and linen Qipao or Tang suits,  please place them into thick mesh bags ( wash bags ) before putting it in a washer. It is highly recommended to use tap cold/cold water to wash cotton and linen material items. Avoid prolonged soaking. Never use a hard brush or vigorously rub. Use bleach-free detergent to avoid fading.  It is recommended to air dry. 


2) It is okay to dry-clean cotton and linen qipao too. 
  
Finally, please make sure to divide the qipao into deep and light colors and wash it separately.

 
The feeling of a Qipao is dignified, elegant, rich, swaying and full of style. The image of Shanghai women wearing Qipao in the last century has been deeply imprinted in the memory of countless women who pursued elegance, nobility and fashion.
Email: Support@bethandbrianqipao.com

24/7 Email Support, we'll get back to you as soon as we can!

Text Support : +1(518)412-2170  

Sun-Fri: 10:00 am - 10:00 pm (Hawaii Time zone)

Instagram: bethandbrianqipao

Facebook: bethandbrianqipao2020
Customer Reviews
fast delivery, quality dress at a good price
They were responsive to my request for recommendations although most of their recommendations were on the expensive side. Nice dress, I will have to tailor it so I hope the modifications won't be too difficult. Recommend!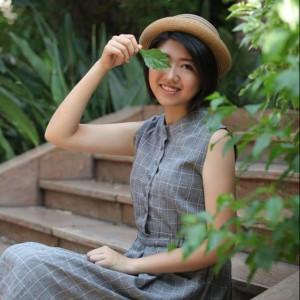 CW
07/03/2022
Christine W.

United States
Love it!
It fits well and is the right size, as Beth recommended. I'm very happy with my purchase!
12/24/2021
Tina F.

United States
Pleasantly pleased
Beautifully designed & constructed.